Episodes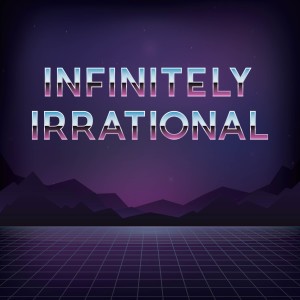 Thursday Nov 14, 2019
Thursday Nov 14, 2019
For this trilogy, we meet a more modern mathematician – Paul Erdös.  We can wait to introduce to you one of our favorites: a teacher at heart who has collaborated with more mathematicians than anyone…ever! In this episode, we'll attempt to answer the following questions.
If an evil spirit wants to destroy humanity, do you sic the computers on it or punch it in the face?
What's the fastest way to get thrown off a plane?
What do either of these things have to do with math?
Let us know your thoughts.  Follow us on Facebook or email us at podcast@infinitelyirrational.com.  For math and the research behind the episode, visit our webpage at www.infinitelyirrational.com We look forward to hearing from you!